Rugby League and Rugby Union fixtures with best odds odds from all UK bookmakers. We explain and give you all the best odds for Rugby all over the world. Rugby is divided into two different leagues and it is Rugby League and Rugby Union. Here you find both.
Rugby table and statistics
Rugby Union, often referred to as simply rugby, is a full-contact team sport that originated in England in the early 19th century. It is played by two teams of 15 players each, with the objective of scoring more points than the opposing team by carrying, passing, or kicking an oval-shaped ball toward the opponent's goal line.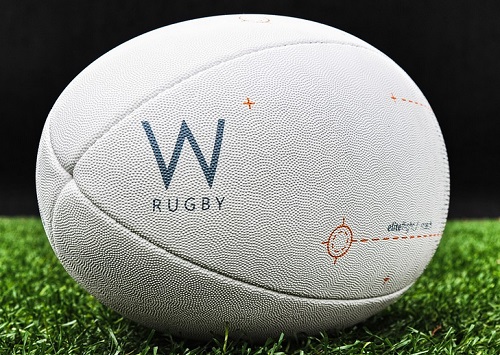 You can also check out our Premier League table and our Championship table
Odds Comparison Rugby Union
Here is an oddscomparison for Rugby Union and the Premiership in the UK.
An odds comparison tool serves as an invaluable ally for both novice and experienced bettors. This tool allows you to compare the odds offered by various bookmakers for a particular Premier League match or betting market. Here's why using an odds comparison tool is a smart move when engaging in Premier League betting.
Rugby Union rules explained
The Game: Rugby Union matches consist of two 40-minute halves, played on a rectangular field with specific dimensions. The field is divided into two halves by a halfway line, with each team aiming to score points in their opponent's half. The goal lines, located at each end of the field, mark the scoring area.
Teams and Positions: Each team consists of 15 players, divided into two main groups: forwards and backs. The forwards typically consist of eight players and are primarily responsible for the physical aspects of the game, such as scrummaging, tackling, and competing for the ball. The backs, on the other hand, are usually more skilled in passing, running, and kicking, and are responsible for attacking and scoring.
Key Rules and Objective: Rugby Union's main objective is to score points by grounding the ball in the opponent's in-goal area to score a try, which is worth 5 points. After scoring a try, the team is then provided an opportunity to convert it into extra points by kicking the ball through the goalposts, which awards an additional 2 points. Alternatively, teams can attempt to kick for goal directly from penalties and drop goals or score through a penalty try, all of which result in 3 points.
Ball Retention and Passing: Unlike many other sports, players cannot throw the ball forward. A player can pass the ball sideways or backward, but if the ball is passed forward, it results in a penalty to the opposing team. This rule encourages creative passing and strategic plays to advance the ball toward the opposition's goal line.
Set pieces and tactics
Set Pieces: Set pieces are specific formations used to restart the game after certain rule infringements or stoppages. These include scrums, lineouts, and restarts after scores. Scrums consist of eight players from each team binding together and contesting for the ball by pushing against each other. Lineouts occur when the ball goes out of bounds and involves players from both teams lifting a jumper to catch the thrown-in ball.
Skill and Tactics: Rugby Union requires a combination of various skills, such as tackling, passing, catching, kicking, and running with the ball. Tackling involves using proper technique to bring down the opponent, often resulting in intense physical confrontations. Passing and catching skills are crucial for successful ball retention, while precise kicks can help gain territorial advantage. Running with the ball requires speed, agility, and evasiveness to break through the opposition's defense.
More Rugby Rules
Offside and Fouls: A complex set of offside rules exists in rugby. Players must be in an onside position relative to where the ball is, which promotes strategic positioning and aids the continuity of play. Additionally, fouls such as high tackles or offside play can result in penalties or yellow and red cards depending on the severity of the offense. Cards cause the offending player to be temporarily or permanently sent off the field, resulting in their team playing with fewer players.
International Tournaments: Rugby Union is played at both domestic and international levels. The premier international tournament is the Rugby World Cup, held every four years, where national teams from around the world compete for the title. Other significant competitions include the Six Nations Championship, involving England, Ireland, Scotland, Wales, France, and Italy, as well as the annual Rugby Championship involving New Zealand, Australia, South Africa, and Argentina.
Values and Spirit: Beyond the game, rugby promotes strong values such as respect, teamwork, discipline, and integrity. The sport emphasizes fair play and good sportsmanship, encouraging players to exhibit these values both on and off the field.
Top 3 Online Bookmakers
We have gathered the Top 3 online bookmakers and their bonus information when betting on Rugby. Make sure you get the best bonuses to increase you chance of winning.
Betway bonus


Read More

£30 Matched Free Bet if your first Acca loses




+ 50 Free Spins on Big Bass Bonanza

Visit Site
Full T&C
|
New UK customers only. Min Stake: £5. Maximum Free Bet: £30. First bet on a Football or Horse Racing multiple with 3+ selections. Overall odds: 3.00 (2/1) or higher. Free Bets available upon settlement of the qualifying bet. 50 Free Spins on Big Bass Bonanza (£0.10 per spin) credited on settlement of qualifying Acca bet. No wagering requirements on free spin winnings. Debit Card deposit only (exclusions apply). This offer is valid 7 days from the new account being registered. 18+ BeGambleAware.org. Bet the Responsible Way.
Unibet bonus


Read More

Get £50 in free bets and bonuses




Consisting of £40 in free bets and £10 in casino bonus funds

Visit Site
Full T&C
|
18+ begambleaware.org. New customers only. Min deposit £10. Money back as bonus if first sports bet loses. Wagering requirements: sportsbook 3x at min. odds of 1.40 (2/5), casino 50x. Unless forfeited the sportsbook bonus must be wagered before using the casino bonus. Bonus expires 7 days after opt-in. Visit Unibet.co.uk for full T&C's.
Betfair Bonus


Read More

Bet £5, get £20 in free bets use Promo Code ZBHC01




The best Betting Exchange in the UK

Visit Site
Full T&C
|
New Customer offer. Place a min £5 bet on the Sportsbook on odds of min 1/2 (1.5), get £20 in Free Bets. Rewards valid for 30 days. SMS verification required. Only deposits via cards will qualify. T&Cs apply. Please Gamble Responsibly
Compare Odds – Rugby League
If you click on the "Outrights" tab in the table below, you will get updated winning odds on who will win the Premier League. Click on each match to find more odds such as: Total Goals, Asian Handicap, Both Teams to Score and Double Chance.
There are also additional good statistics under "Event Info" where you can find detailed statistics on Goals, Ball Possession, Corners and Yellow and Red Cards.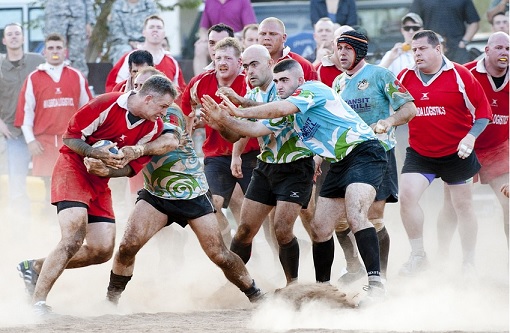 About Rugby League
Rugby league is a fast-paced and physical team sport that originated in England in the late 19th century. It is played by two teams of thirteen players each, with the objective of scoring more points than the opposition by carrying, passing, and kicking an oval-shaped ball.
The game begins with a kick-off, after which the team in possession of the ball attempts to advance it up the field towards the opposition's try-line. They can do so by either running with the ball or passing it to teammates. Players can be tackled by the opposition, and once tackled, they must release the ball, allowing the other team to try and gain possession.
Teams can attack by running the ball forward, using strategies such as "hit-ups" where players run directly at the defense, or "dummy-half runs" where the player acting as the dummy-half (the player who passes the ball from the play-the-ball) takes off with the ball themselves. They can also kick the ball downfield, trying to gain territorial advantage or set up attacking plays.
Rules for Rugby League
The team in possession has six tackles to try and score a try, which is the primary way to earn points in rugby league. A try is scored by grounding the ball on or over the opposition's try-line. It is worth four points, and a subsequent conversion attempt can be made to earn an extra two points by kicking the ball through the goalposts.
If a team does not score a try after the allotted six tackles, possession is turned over to the opposition at the spot of the last tackle. This is known as a changeover, and teams will often attempt a strategic kick on the last tackle to gain field position or force a mistake from the opposition.
In addition to tries, teams can also score points through penalty goals and drop goals. Penalty goals are awarded when the opposition infringes and are worth two points. Drop goals, on the other hand, are worth one point and can be taken during open play by drop-kicking the ball through the goalposts.
Defensively, teams aim to stop the opposition from scoring by tackling and preventing them from gaining ground. Tackles must be made below the shoulders and above the knees, with an aim to bring the player to the ground. The defending team can also aim to disrupt the passing and kicking game of the opposition, forcing mistakes and turnovers.
Rugby matches go on for 40 minutes a half
Rugby league matches typically consist of two halves, each lasting forty minutes, with a short halftime break in between. At the end of the match, the team with more points is declared the winner. In the event of a tie, additional periods of extra-time may be played to determine the winner.
Rugby league is known for its physicality, speed, and high-scoring nature. It is played professionally in several countries, including Australia, England, and New Zealand. And has a dedicated following of fans around the world. The sport also enjoys international competitions, such as the Rugby League World Cup, where countries compete for the ultimate championship.
FAQ – Premier League table and statistics
🏆 What leagues are there in Rugby?
We have all leagues in Rugby from Rugby Union to Rugby League. Here you´ll find the best odds comparison.
💰 Can I compare odds on Rugby between UK bookmakers?
Yes, compare most UK bookmakers and their odds on Rugby games.
✅ How do I get better at betting on Rugby?
Use the statistics from our Rugby table to learn all about the teams and their form. That will make you a better bettor!